Jabez Campsite, Dasmarinas City, Cavite
October 9 – 12, 2018
Once again, the yearly CGM Pastoral Care Conference was full packed! A total of 253 pastors, Christian workers and Bible school students, coming from different provinces came. The largest delegation came from CALABARZON area. A Filipino missionary in Thailand, also attended. Some delegates who came from distant places came a day earlier. Included in attendance were 4 former prisoners who came to know Christ while in incarceration, heard the gospel and responded to its call of repentance. Two of them, Pastor Elton Moros and Pastor Dante Marcos, shared their testimonies.  They are now involved in full time ministry, serving as pastors.
To ensure speedy and efficient registration, the conference staff implemented an orderly registration process. The registered delegates were provided with a special packet containing grooming kits, conference schedule and speaker's message handouts. Before proceeding to their cabins, they made a quick stop to the mini conference room where they could pick one item from ukay-ukay (new and good second hand assorted items – bag, clothes, shoes, slippers, pants, shorts, and others from CGM friends in Singapore).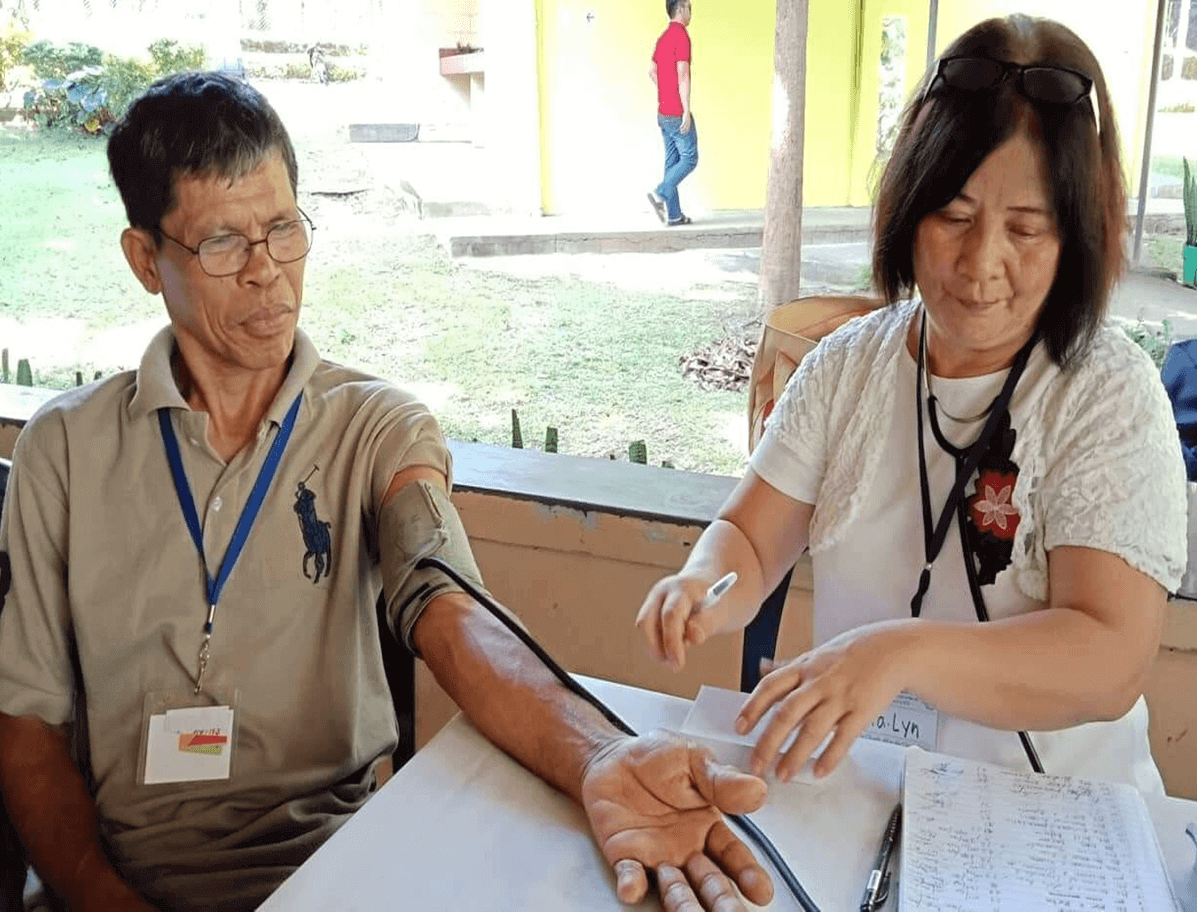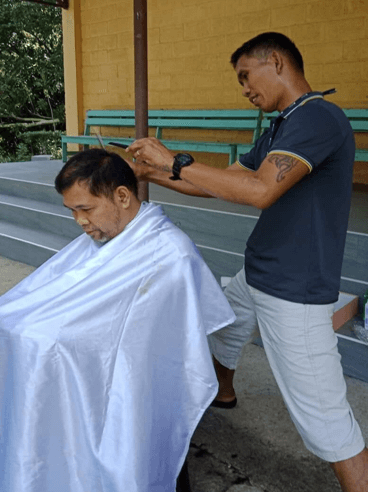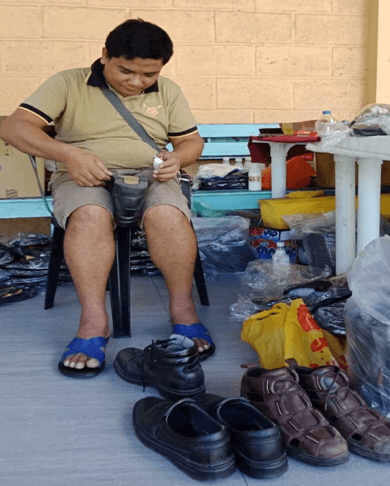 Free services were also rendered Doctor Lyn Hipolito, assisted by Liezel Rubrica, gave free medical check-up and medicines to more than 140 delegates, while 62 delegates availed of the free haircut by Pastor Mike Gentiles. Brother Rey Bueta repaired and shined shoes for more than 60 delegates.
Three speakers from the US came to share the messages. Pastor Brad McConnaughey of Alderwood Community Church, gave messages on the Authority, Reliability, Necessity and Sufficiency of the Word of God. Pastor  James Barbouletos of Ahtanum Pioneer Church, shared messages on Biblical Counselling. Pastor Guy shields of Sunny side Community Church, centered his messages on the theme God's Glory in the Church in Jesus Christ.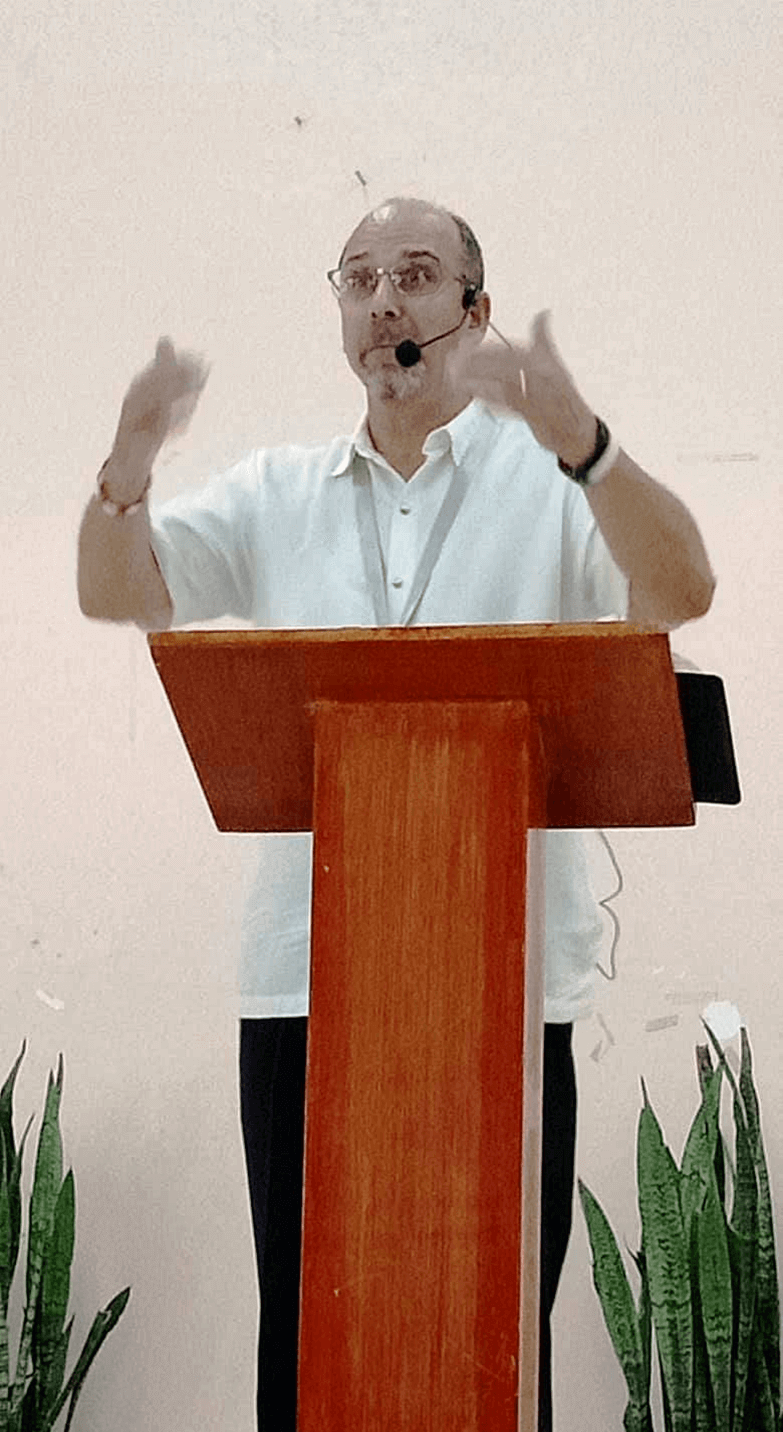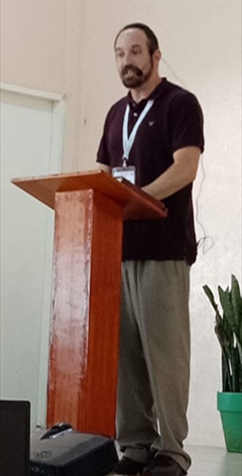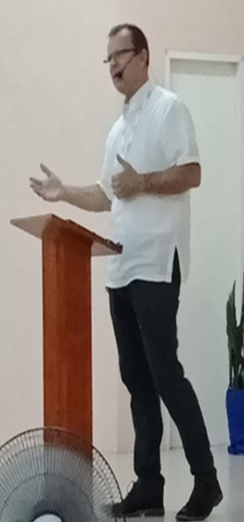 A Filipino speaker, Pastor Ronel Rubrica of Caloocan Bible Church and Filipino Christian Church of Dubai lead and shared the morning devotional messages.
Part of the program always anticipated by the delegates was the random raffle draw, where a delegate could take home study Bibles, reference books, kitchen wares, backpacks and bags and other items. Aside from this, they availed of the big discounted books on display.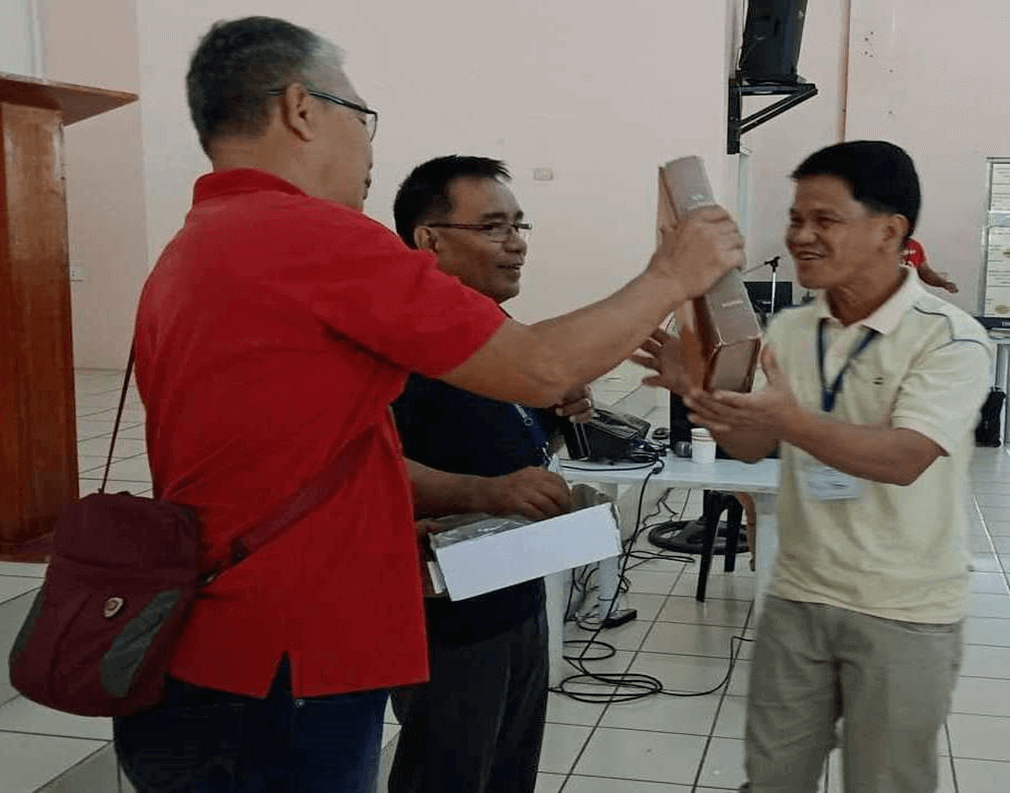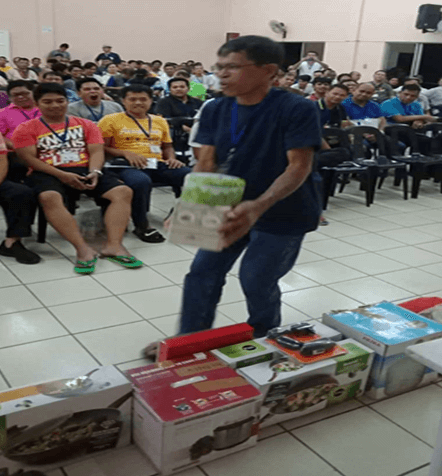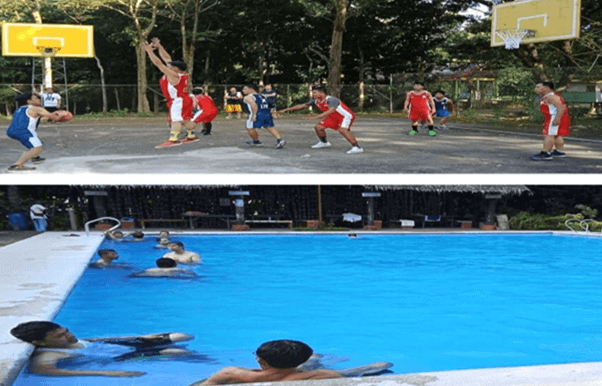 A one day basketball league was also conducted, where four teams, (grouped into northern, eastern, western and southern), completed in the game. Those who did not participate chose to enjoy their time in the campsite swimming pool.
This conference has a way of discovering personal and group talents, too. A pastor from Zambales performed performed a cultural/ native dance. On the last night, five groups (divided by geographical locations), competed in a singing group competition.

Each group was assigned a patriotic songs – Handog ng Pilipino sa Mundo, Bagong Lipunan, Philippines My Philippines, Bayan Ko and Ako ay Pilipino.
On the final day of the conference, a group of first time delegates headed by Pastor Ruben Padua, a retired PNP general, expressed their appreciation to CGM for the said pastoral conference. They specifically mentioned the encouraging biblical teachings, accommodating and relaxing environment and most of all, the opportunity to meet and be encouraged by other pastors and workers.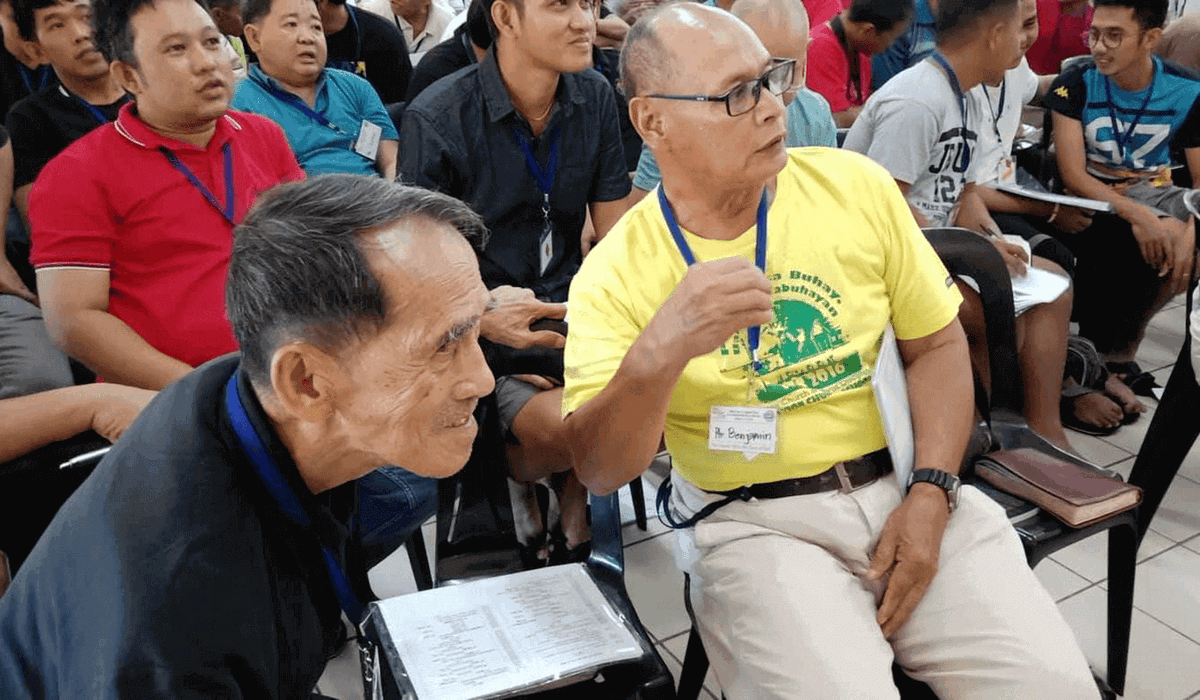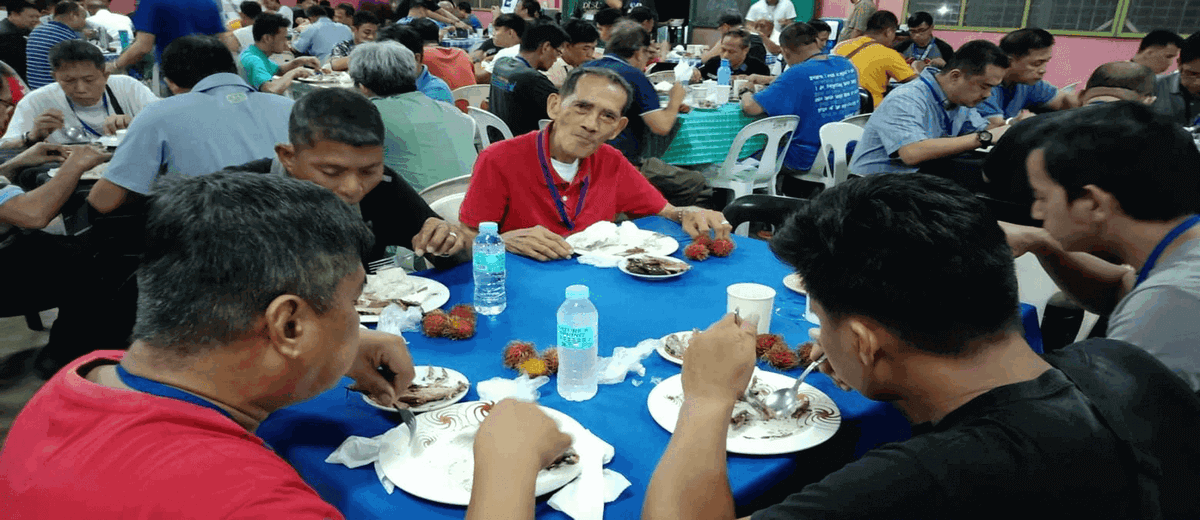 Even as the pastoral care conference come to a close, we at CGM will begin to plan for next year's conference – praying and anticipating God's leading and provision. For we know, that whatever have been accomplished, it was because of His working.
This year's Pastoral Care Conference was made possible in cooperation with Mr. Doug Nichols – Global Advocate for Needy Philippine Children, Pastors and Prisoners, Serving with Commission to Every Nation (CTEN).
And for all these, we give Him all the glory and praise!